Charli integrates with multiple third party applications. These integrations allow users to connect to their data sources, cloud storage, project management, and search applications. Connecting integrations can be done by users in the Charli web app.
Setting up Integrations:
Click on your initial in the top right corner
Click Integrations
Scroll to the integration you would like to connect
Click Connect on the integration

If the integration does not require credentials the integration will connect

Click the blue authorization prompt in the Charli conversation
Enter your credentials in pop up
Click Finish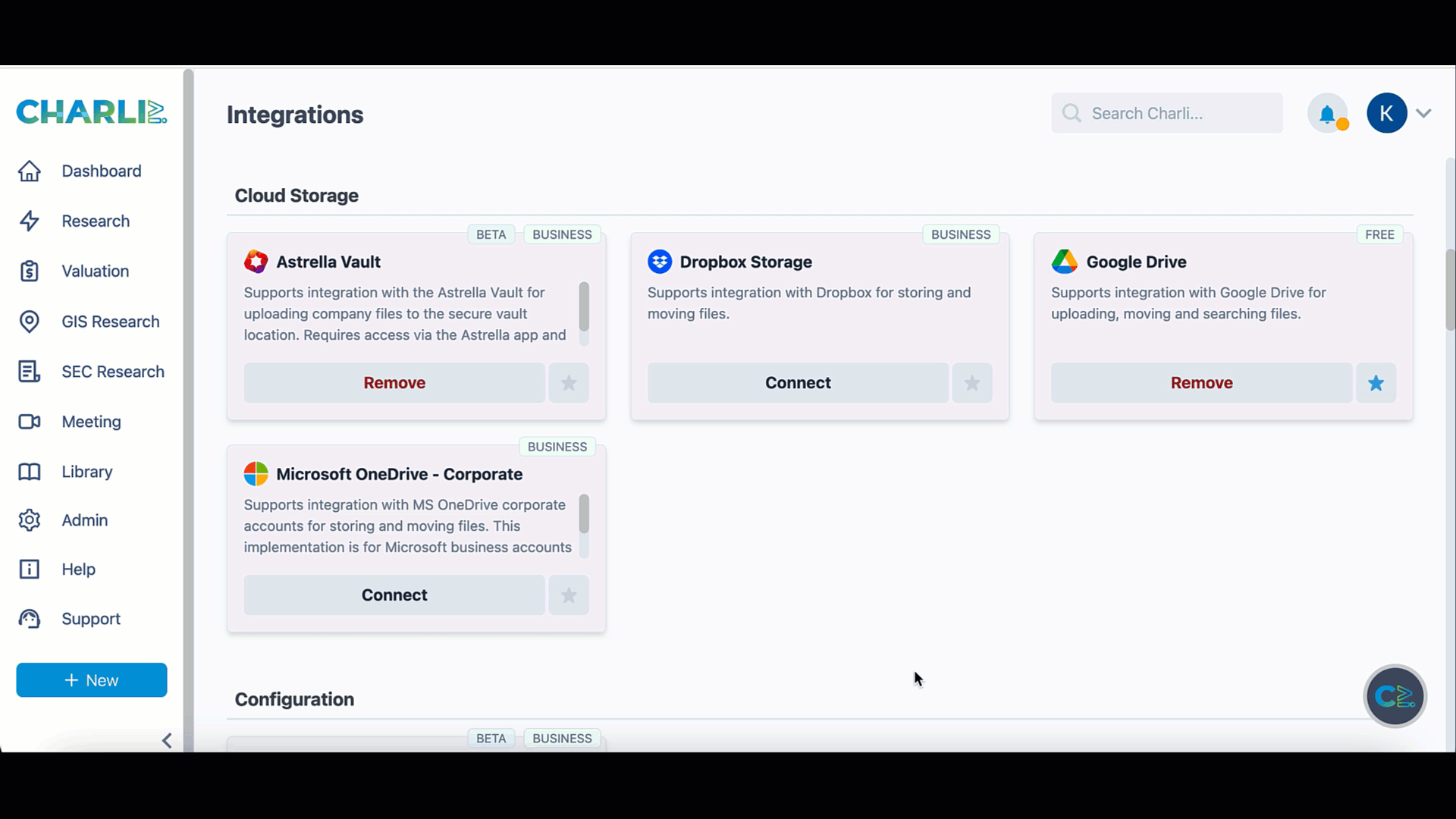 Default Integrations
In some cases you will have multiple integrations set up under a single category. For example, you may use OneDrive, Dropbox, and Google Drive. If you have connected all three of these cloud storage integrations, Charli needs to know which integration you would like to use when completing a task. This is why Charli offers users the ability to set default integrations. On the integrations page, users have the ability to select a default integration by clicking on the star.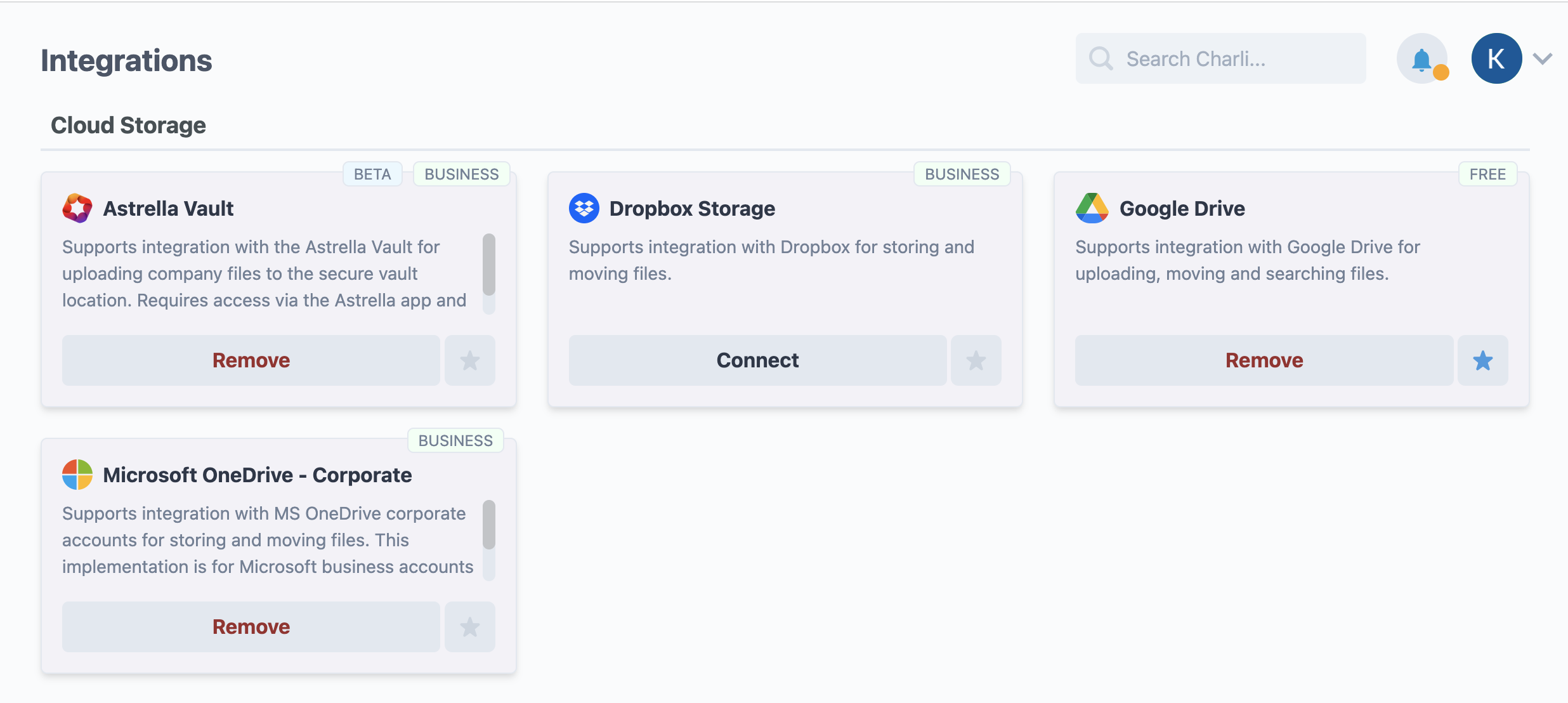 If a default integration has not been set, Charli will choose the integration used to complete a task based on the alphabetical order of your connected integrations.